Additional time to file FBAR--- [FinCEN issues clarification]
Update: Note --- FinCEN has not yet published a news headline about this.  The statement is currently not on their website but FinCEN is likely prepping a news release, which was not present this morning)
Update 2: FinCEN backtracks and issues statement (below)
Update 3: FinCEN apologies, issues statement clarifying that the new FBAR deadline (for 2019) will be Oct 31, 2020
2019 FBAR Deadline now Oct 31, 2020
FinCEN originally issued a statement (screenshot below)  that the FBAR (FinCEN 114) deadline for 2019 has been moved from Oct 15 to December 31, 2020. 
On the following day, it was rescinded. Two days later, FinCEN has issued a new statement clarifying their error and moving the deadline to Oct 31, 2020.
FinCEN apologizes for the error and any confusion this has caused, and has coordinated with the IRS to address the concerns of filers who may have missed their filing deadline due to the October 14, 2020 message. Filers who file their 2019 calendar year FBAR by October 31, 2020 will be deemed to have timely filed. As set out in the October 6 notice, FBAR filers impacted by recent natural disasters continue to have until December 31, 2020 to file their FBARs.
Original FinCEN statement (now rescinded):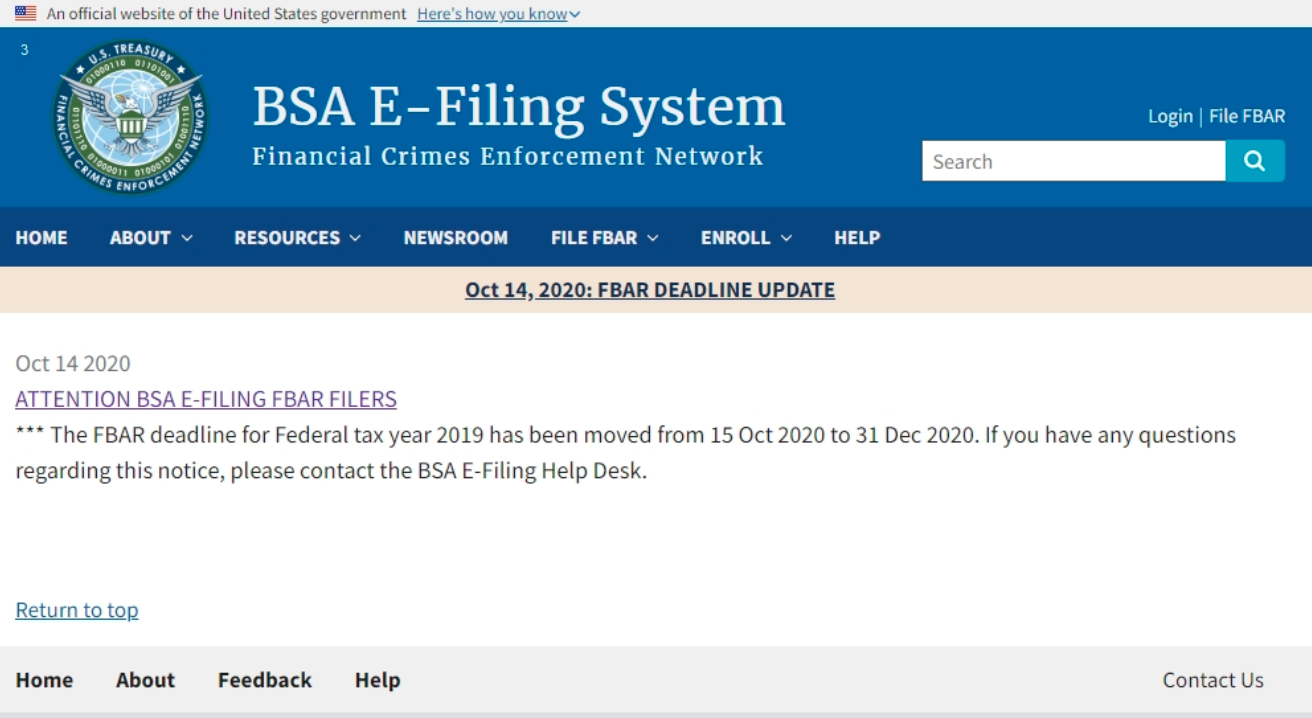 Ines Zemelman, EA
Founder of TFX